Room
Baths: 1 Approx. Sq. Ft: 300-450 Resort Fee: $620 /year Rental Rate: $5150-$6350 /year
Availability: 2 Remaining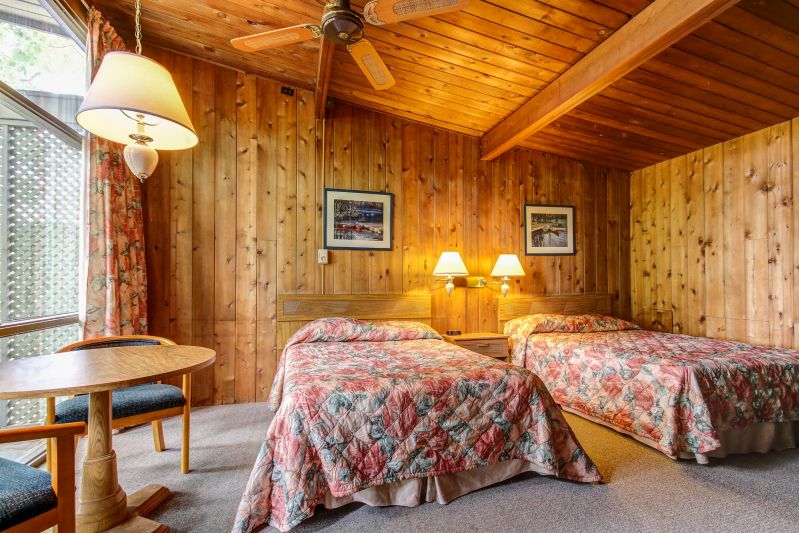 King or Queen Bed
Deck or Porch (open air, covered, or screened)
Mini-Refrigerator
Charcoal BBQ
Patio Table
Included Utilities

Water
Sewage
Electricity
Garbage

Baseboard Heat
Air Conditioner (window)
Docking ($50/ft)
Suite
Bedrooms: 1 Baths: 1 Approx. Sq. Ft: 500-600 Resort Fee: $870 /year Rental Rate: $10800-$12700 /year
Availability: 3 Remaining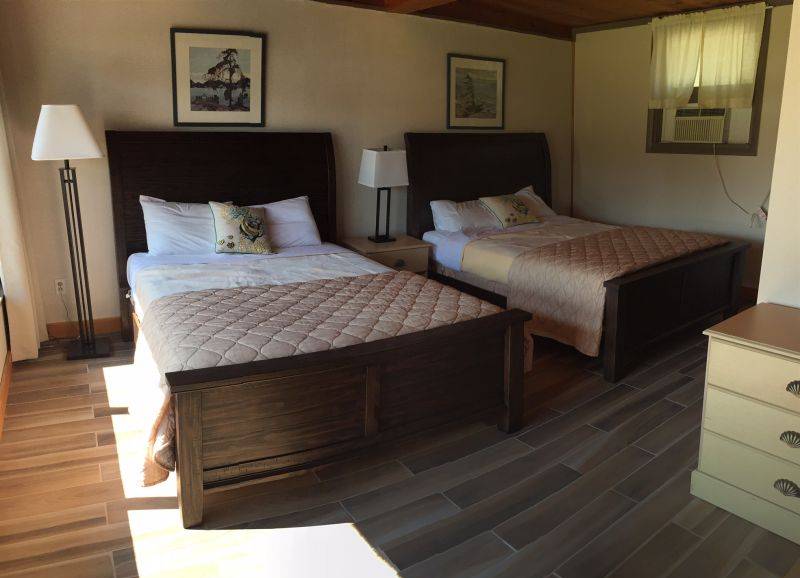 Queen or Double Beds (x2)
Deck or Porch (open air, covered, or screened)
Charcoal BBQ
Patio Table
Kitchenette

Refrigerator
Kitchen Sink
Counter-top
Cabinet and Drawers

Included Utilities

Water
Sewage
Electricity
Garbage

Baseboard Heat
Air Conditioner (window)
Docking ($50/ft)
Cottage
Bedrooms: 2 Baths: 1 Approx. Sq. Ft: 500 Resort Fee: $1550 /year Rental Rate: $14900 /year
Availability: Sold Out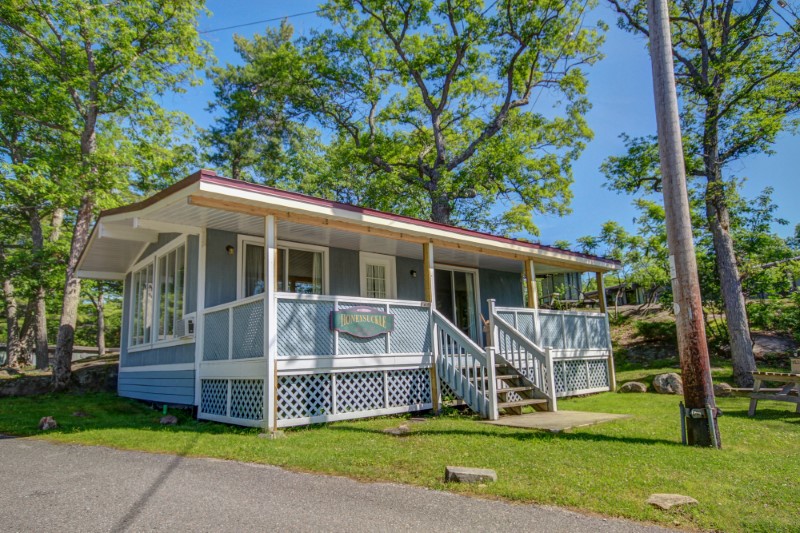 Queen Bed and Twin Beds (x2)
Pull-out Couch
Covered Porch
Charcoal BBQ
Patio Table
Kitchenette

Refrigerator
Kitchen Sink
Counter-top
Cabinets and Drawers

Included Utilities

Water
Sewage
Electricity
Garbage

Baseboard Heat
Air Conditioner (window)
Docking ($50/ft)
Amenities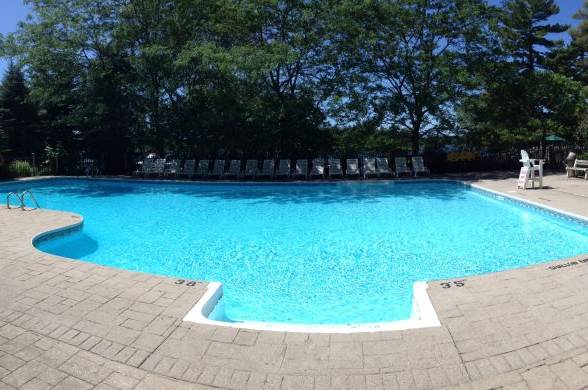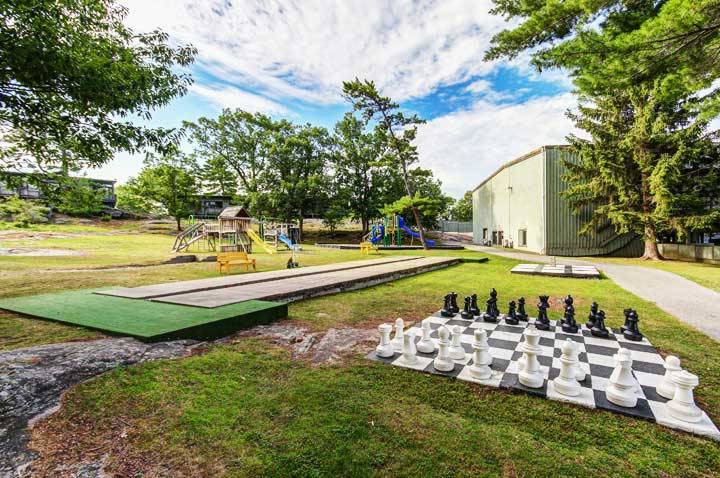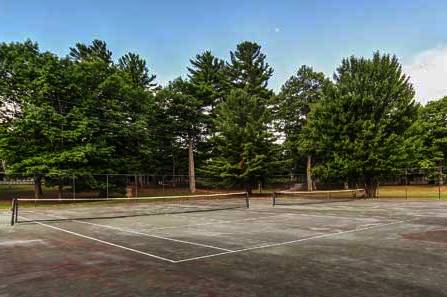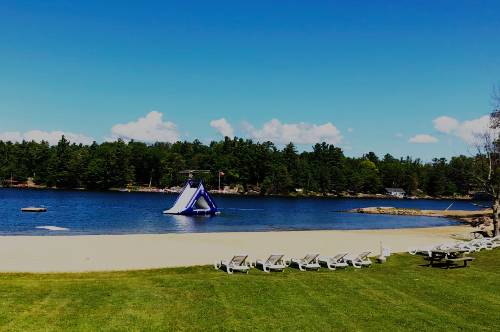 We have several amenities at Delawana Resort to serve your lifestyle including:
Outdoor Swimming Pool (Unheated w/ Sauna)
Swimming Beach (w/ Inflatable Slide)
Basketball Courts
Tennis Courts
Children's Playground
Canoes / Kayaks
SUP Boards
Bicycles
Outdoor Games
Exercise Equipment / Gym
Docks
Community Firepits
Playing Field (Off-leash Dog Area)
Office Spaces
What is a Seasonal Rental?
It is not Timeshare. It is not Fractional Ownership.
A Seasonal Rental is just like renting a cottage, suite, or room at a resort, but instead of renting your favourite accommodation for just a single week or weekend during the year, you're renting it for the entire duration the resort is open (which is Victoria Day thru to Thanksgiving).
You don't share your accommodation with anyone at any point (unless you want to share it with your family or friends), and you get to set up the space however you like. We have Seasonal Renters that have returned to the same accommodation year after year, for over 7+ years, and some of them have made their space very much their own.
Bring your own bed, bring your own couch, set up a BBQ outside your unit; set up your accommodation how you like, all while also having unlimited access to the rest of our resort's many amenities throughout the season.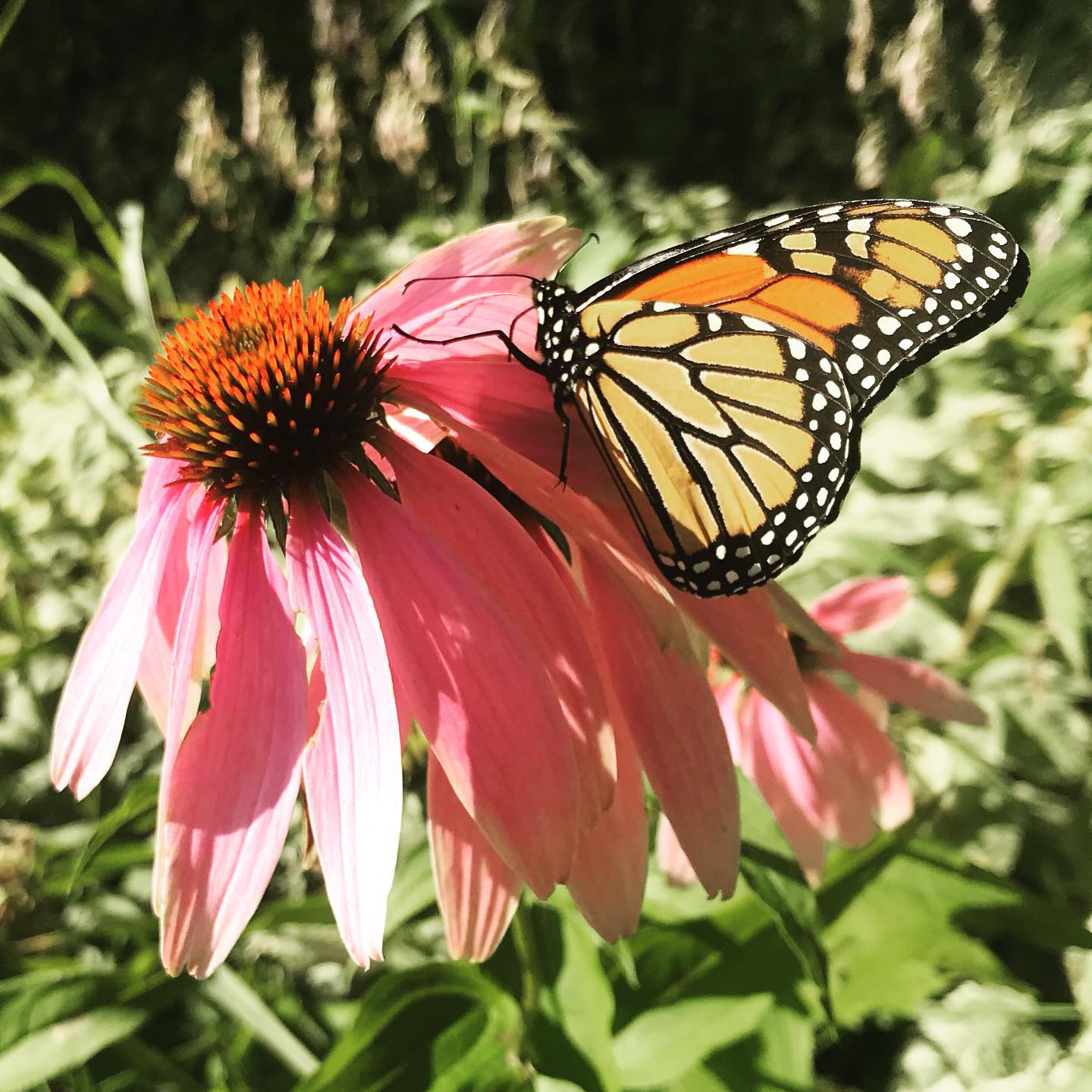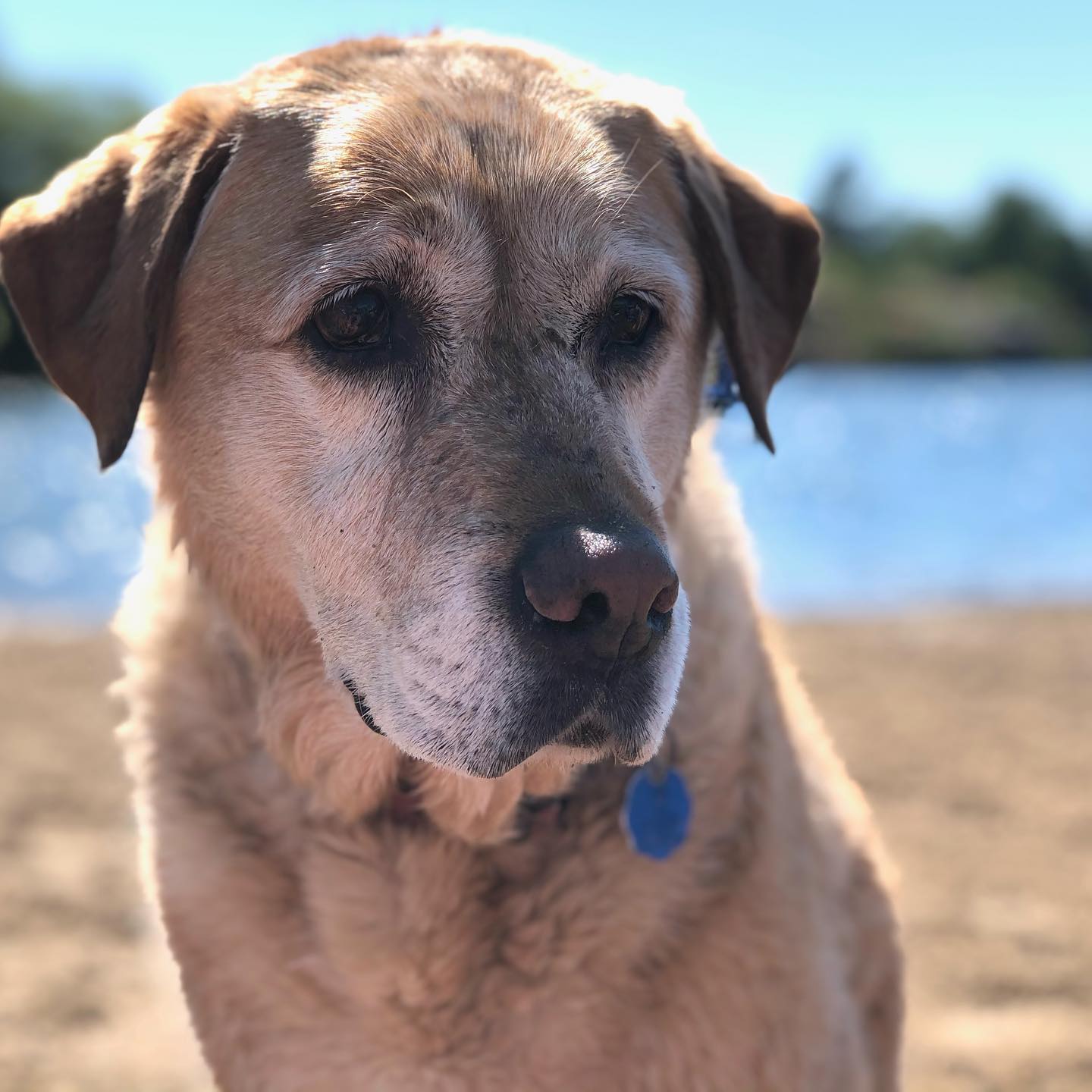 Pet Policy
At Delawana Resort, we are dog friendly (select areas) with multiple dog owners staying with us. Cats are not permitted at this time.
Dogs
Designated accommodations only
Permitted only in designated areas
One dog up to 50 lbs or two dogs up to 20 lbs each
Must be fully trained and socialized
Breed Restrictions
Dog Deposit (Contact for details)
Renting
As a Seasonal Renter, you'll have access to your accommodation and the resort from Victoria Day Weekend until Thanksgiving.
If you are interested in a Seasonal Rental, or if you would like to find out more, please contact us via the phone number or email listed below. If we don't currently have any Seasonal Rentals available, we will happily place you on our wait-list until something comes available. We look forward to hearing from you!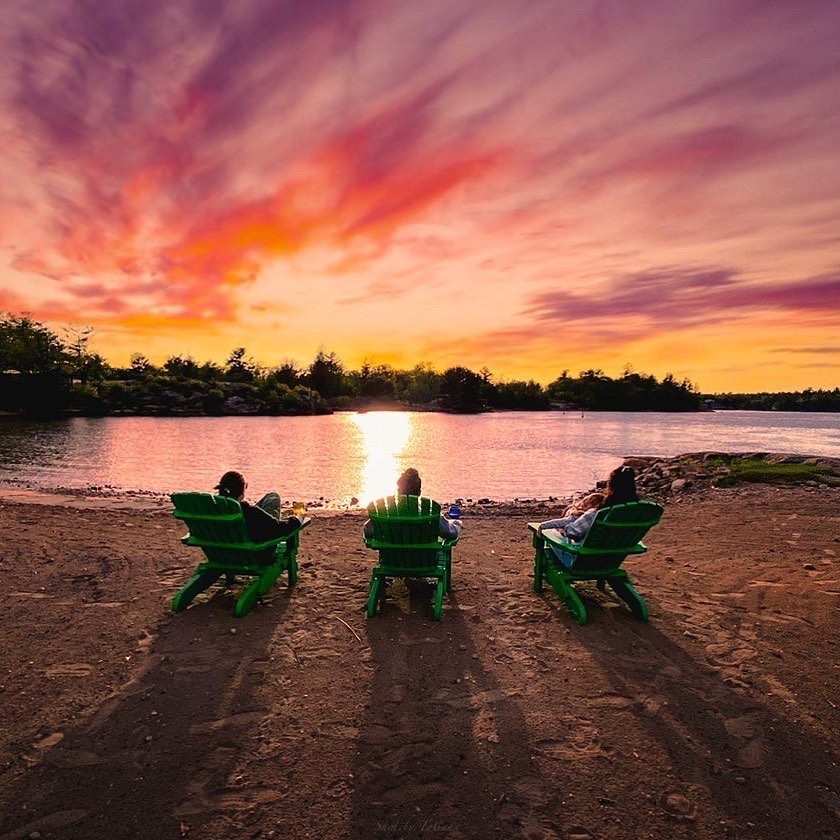 Contact
For details about what's available, or to schedule a walk-through, please feel free to email us or give us a call.

We currently have a Waiting List for our Cottages.
If you would like to be added to our Waiting List, please feel free to email us at info@delawana.ca.
Phone: 888-557-0980
Fax: 705-910-1369
Office Hours: Monday - Friday 3:00pm - 6:00pm
Location: 42 Delawana Rd, Honey Harbour, Ontario